Industry
TECNOLON is your specialist in development of tools using the very latest techniques.We develop, manufacture and produce in Belgium:
Tooling
Fixing gauge
Measuring gauge
Special tooling
Cutting tool
Industrial molds for plastic injection of parts intended for the defense, aviation, aeronautics, medical, banking, transport, civil engineering, transport sectors...

We accompany you from design to manufacture within our factory.
Our experience of more than 70 years, our dynamism and our investments in the field of design and production of plastic injection tools ensure that the product will best meet your needs within the controlled deadlines.
To ensure the quality of your tools, we pay particular attention to storage conditions.
For this purpose, a specially conditioned building completely separated from the production halls was created. The tools are thus preserved in the best conditions.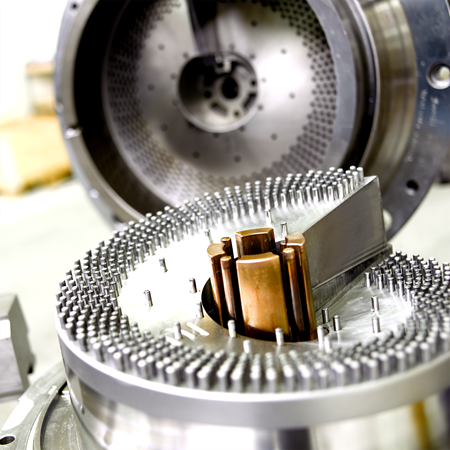 Tooling
Injection tooling for the manufacture of polycarbonate parts in the pharmaceutical fieldHardened steel mold
Design, manufacture :
Turning
Simultaneous 5-axis milling
Electro-erosion
and adjustments made at TECNOLON Belgium.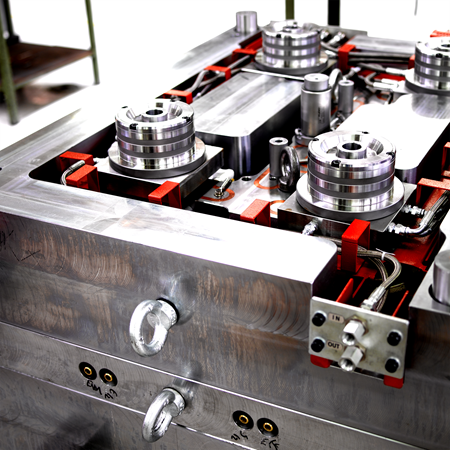 Tooling
Steel injection tooling
Overmolding of bearings for the manufacture of harvesting carts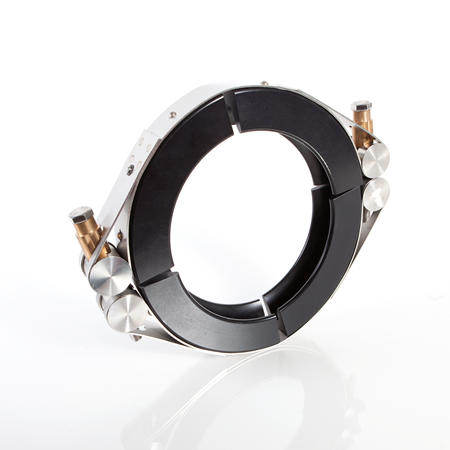 Accelerator vacuum
Aluminum, inox and bronze vacuum accelerator
Manufacturing at TECNOLON Belgium:
Turning
Simultaneous 5-axis milling

Electro-erosion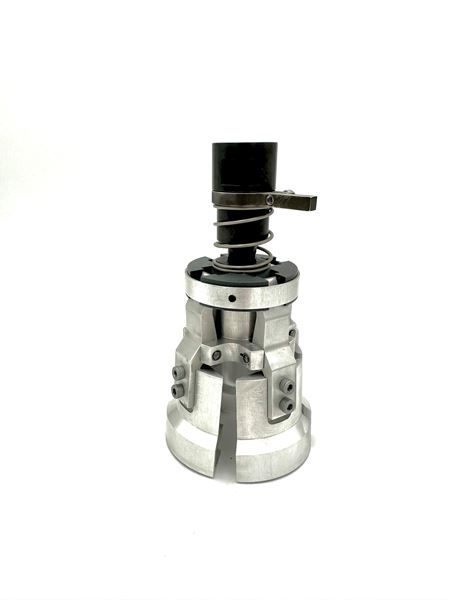 Pliers
Clamps
Clamps for moving bottles in treated aluminium, plastic and polymer
Manufacturing at TECNOLON Belgium :
Turning
Simultaneous 5-axis milling
Electro-erosion by wire
Assembly